Test Automation for Ventilators
---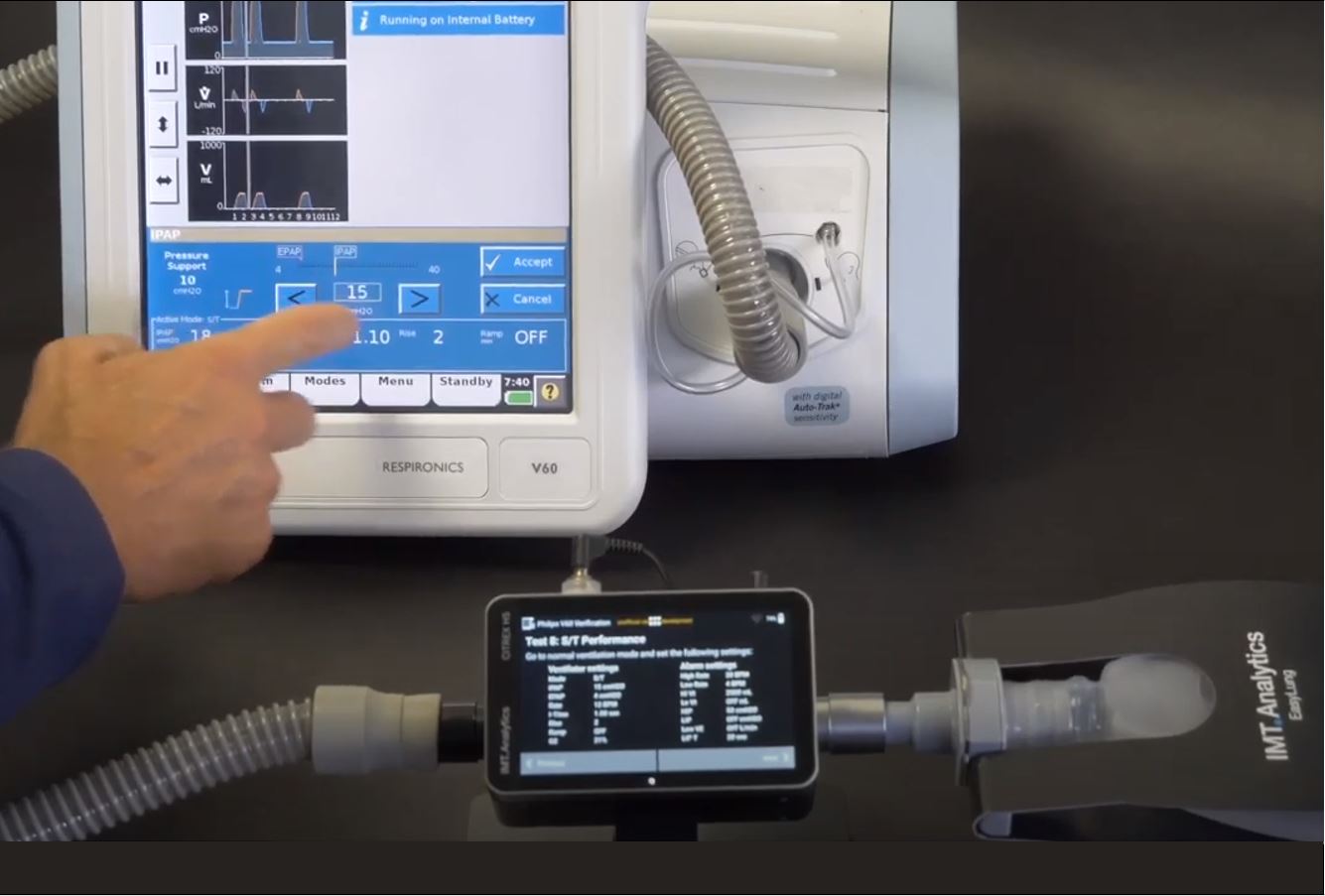 The CITREX H5 ventilator analyser supports users with Apps for testing and calibrating their devices. The Apps enable safe and fast testing. Entire test sequences are displayed with images and texts, and measured automatically. The test results are recorded in a PDF report, which can be signed directly on the screen.
Several ventilator manufacturers such as Philips Respironics, Air Liquide Healthcare and Vyaire Medical have reviewed and approved Apps for their ventilators in the CITREX H5 Gas Flow Analyzer. IMT Analytics is working closely with ventilator manufacturers to develop additional Apps.
Here you can find videos of various Apps
Alternatively, you can define test sequences in the PC tool FlowLab which is available for FlowAnalyser and CITREX H4/H5 Gas Flow Analyzers. Use FlowLab to create test sequences for any medical device that produces pressure or flow such as a ventilator or anesthesia machine. A powerful editor allows you to design your test sequence by inserting components such as text, graphics, images, measured values and more. Very efficiently reproduce a test sequence specified by the medical device manufacturer. Run tests and generate PDF reports with an electronic signature and your company's logo.
Here you can find videos about FlowLab Software
Benefits of test automation tools:
– reduces your test time
– promotes standardization across your devices and staff
– reduces operating costs with increasing efficiency
Comments
---
Add Your Comment
---